Managed File Transfer
A Complete File Transfer Solution
Modern enterprises need to move data all the time. Whether you are communicating internally, with your customers, or with external partners, you need to make data transfer manageable, efficient and secure.
As the most comprehensive file transfer solution available, managed file transfer encompasses ad hoc transfer, secure file transfer and automated file transfer. As a result, a managed file transfer solution can cover the many ways that you need to move data.
Read on to find out more about Managed File Transfer (MFT) solutions, or contact us now for more help.
Lets take a closer look at Managed File Transfer
Managed File Transfer (MFT) is a term that was coined by Gartner for their magic quadrant in 2009. Before this, though, companies were already deploying similar solutions under different names.
Managed File Transfer is:
The ability to send and receive files automatically, driven by regular schedules or events
Scripted transfers using applications and FTP software
Combining the ease of use of FTP with more secure protocols that are designed to keep your data safe
Detailed, granular auditing to assist with compliance and accountability
Moving data using multiple servers in diverse locations – but managing them centrally
Rich, connected technology that allows your business to remain flexible
Once, each of these business objectives would be solved with its own solution.
Managed File Transfer gives you a single solution with exhaustive functionality.
Enterprises need to meet the demands of compliance, including PCI DSS, SOX, FIPS, Basel II, and ITAR.
Every single managed file transfer solution has the potential to be compliant with the right configuration, design and modules. We can use our expertise to help you find a compliant solution for your enterprise.
You need to implement secure and automated file transfer that works with your existing platforms. Often, this means a single solution that spans multiple operating system and device types.
We can provide solutions for Windows, Mac OS, Linux, IBM I, AIX, UNIX and Solaris and many of our solutions are available cross-platform.
You may need to implement your managed file transfer solution in-house, using your own hardware and your own infrastructure. You may be looking for a more accessible solution, hosted elsewhere.
We can offer both. HANDD routinely installs on-site managed file transfer solutions, and provides a Hosted Managed File Transfer solution on our public cloud.
There are four main types of managed file transfer use:
Human to Human
People need to transfer data to other people. Ad Hoc File Transfer allows you to send large files securely via email, from within a familiar and easy to use interface.
Server to Server
Server-to-Server transfer is the primary domain of file transfer, and this is true of a managed file transfer solution. At its most basic level, you can schedule data to be transferred from one server to another at regular intervals.
Of course, more advanced workflows and rules can be created. One client has a solution to pick up 60 files from various locations at 5:30pm every day. The workflow then triggers processing, taking select data, merging it into one file, and completing an additional transfer to a central server.
It's safe to say that managed file transfer can be tailored to suit your most unique and specific goals. Best of all, these features are all driven by easy to use wizards, eliminating the need for scripting and development
Application to Application
Sometimes, data needs to move from one application to another.
Managed File Transfer can act as middleware – most solutions have fully documented application programming interfaces (APIs) that can be integrated with your business applications.
Business to Business
Using all of the methods above – and more – you can communicate and share data with other businesses.
It would be great if you could tell other enterprises to implement technology that is compatible with your file transfer solution. Great, but not possible.
That's why managed file transfer solutions are built on standards that are already in place, allowing you to connect with other businesses, regardless of their platforms and protocols.
Managed File Transfer Software
We have compared managed file transfer software vendors to select the few that we feel offer the best solutions. As a result, you can select a HANDD Certified vendor to find a suitable solution for you.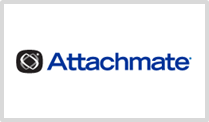 FileXpress
delivers advanced software for Secure and Managed File Transfer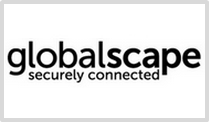 EFT Server and Mail Express deliver solutions for Secure File Transfer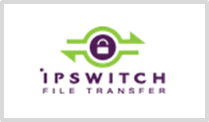 MOVEit DMZ and Central are optimized for data transfers that meet complex compliance and security requirements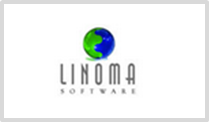 GoAnywhere is a managed file transfer (MFT) solution that allows organizations to secure and automate the exchange of data with their trading partners, customers, employees and internal systems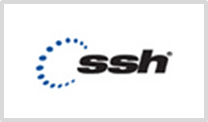 SSH Server and User Key Management suite offers a versatile enterprise platform for Automation of file transfers and business processes, and managed file transfer and security infrastructure
Why choose HANDD?
HANDD is widely known as 'the independent voice of file transfer and data security'. But what does independence really mean?
Although we partner with the leading providers of managed file transfer products, we remain focused on selecting the best solutions based on their merits. We do not have specific products to push – instead, we recommend the solution that works best for your enterprise.
Our independence is matched with our expertise. We are trusted by more than 400 customers throughout Europe, the Americas, the Middle East and Asia. We recommend, source, implement and support managed file transfer solutions for customers around the world. We can do the same for you.
Find out more about what we do to deliver a successful managed file transfer project in this study.
---
Comparison Matrix
Managed File Transfer Vendors
 Download
30 Day Free Trial
Comparison Matrix
Adhoc File Transfer Vendors