Why Is Data Classification Important?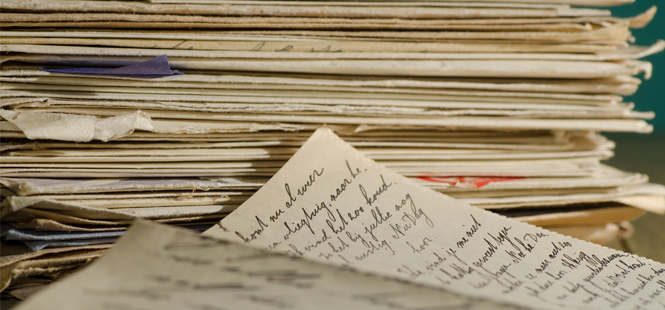 Why Is Data Classification Important?
Data Classification is not an entirely new concept. The military have been using Data Classification for decades. The ability to deliver a solution into the commercial space was particularly challenging back then. No single solution could really cut the mustard and cover all of the complexities, quirks and demands of a commercial environment without leaving large holes mainly with unsupported platforms.
HANDD's CTO Danny Mayer set out on a personal mission 6 years ago with one simple vision in mind; to help organisations secure their data and protect their most valuable assets. He researched tirelessly and endlessly into literally hundreds of security tools and solutions to find a gem that could help clients solve their major data security headaches.
At the time Danny wasn't aware that there was one solution set that would change his life and the future of HANDD forever. It all came about from a chance discussion with one of HANDD's largest clients in the finance sector. The client wanted a mechanism that enabled them to organise their data into structured sets according to business criticality, and apply appropriate protection to that data.
After more extensive research and investigations Danny came across "Data Classification". A toolset with the means to apply metadata tags to data and help identify the most sensitive information and protect it accordingly, ticks in all the boxes. Even though these were the early days and Data Classification was in its infancy, Danny could already see it had a very big future ahead for his clients, especially as companies now hold more data than ever before and are opening our networks to external collaborators.
Following his discovery Danny ventured into a realm of new learning with the goal of becoming an expert in Data Classification. Danny spent the following years training and learning about all of the leading Data Classification products back then; Titus, Watchful Software, Secure Islands and Boldon James. Danny worked with the world's leading vendors and with many clients to further the development of Data Classification solutions to meet the ever growing customer demands.
Danny has now travelled the world delivering successful Data Classification projects to a global client base. Evangelising and educating the security industry that Data Classification is the first step, the foundation and cornerstone to implementing a successful security strategy.
Maher has also spoken about this "First Step" to hundreds of people at SC Congress and has spent many hours delivering that very same message to thousands at Government Departments and Financial bodies in The UK, Europe America, Asia, Africa and The Middle East.
With the impending changes to EU laws – mainly the introduction of the General Data Protection Regulations – never has there been more of an urgency around the need for Data Classification. The changes are expected to have far reaching effects on the way organisations (not just those within the EU, but also those with an office in the EU) go about their security and protecting their data.
With this urgency naturally comes fear. Fear of how big the job is and lack of understanding. Fear of how to run a successful project, select the right tool and help protect sensitive personal data from data breaches. All the while juggling many plates to ensure mandatory compliance regulations and laws are adhered to. Starting off with the right expertise, planning and an experienced partner you can easily allay fear during the lifecycle of your Data Classification Project.
HANDD Business Solutions have worked with all the leading vendors in Data Classification delivering projects of all sizes to companies around the globe. "Our experience is second to none. We take the time to understand what a successful project should look like and we have learnt the lessons and potential pitfalls so our clients don't have to. We are unrivalled in our ability and knowledge of delivering Data Classification projects. But don't just take our word for it – our portfolio of impressive clients is going from strength to strength as we become the trusted experts in this area", Danny Maher, CTO, HANDD Business Solutions.
HANDD have worked on successful projects in Local Government, NHS, at Car Manufacturers, Media Companies, Investment Banks, Global Corporate & Retail Banks as well as Stock Exchanges and Pharmaceuticals to name just a few areas. All with their own quirks and invaluable experiences that now sets HANDD way ahead of the competition as global leaders in Data Classification.