Identity & Access Management: Better Security, Efficiency, Productivity & Compliance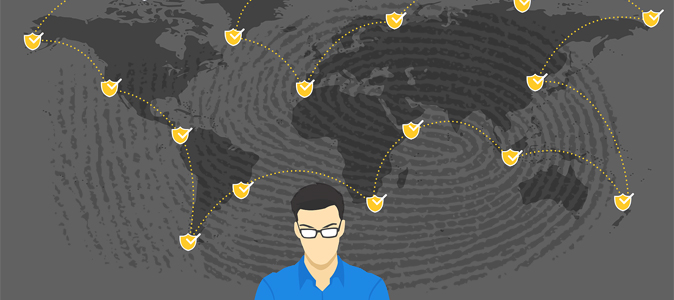 Hacking and cybertheft is on the rise. According a recent report by PWC, 38% of organisations fell victim to cybercrime in 2016. As organisations become more reliant on Cloud technologies and multiple devices become the norm, Identity and Access Management tools are essential for preventing data loss and protecting access.
An Identity and Access Management tool is used to control access to IT systems down to an individual level, ensuring that only authorised people in an organisation have the appropriate access to technology resources.
To control access to their systems and defend against threats, smart organisations are implementing IAM solutions from key vendors like SSH, Centrify and HID. According to a PWC report survey, 60% of organisations have initiated some kind of IAM program.
IAM provides an opportunity not only to protect valuable digital assets, but to streamline access to – and usability of – a company's systems.
IAM for Efficiency & Productivity

A good IAM solution provides a centralised hub for creating and managing user access to systems. This cuts the time IT teams need to spend creating user access rules for new staff or revoking them when people leave the organisation.
IAM also reduces access risk by forcing new users to be granted access to systems on a case by case basis, rather than being given an all-you-can-eat access token to every system in the organisation from day one. This doesn't mean multiple logins for multiple systems however – Single Sign-On (SSO) lets users access cloud, mobile and on-premises apps from any device with a single user name and password. Time saved. Money earned.
IAM for Security & Compliance

IAM offers better visibility throughout an organisation with the inbuilt presence of forensic tools. In the event of a data breach IAM can provide a summary of who has access to the breached information.
In light of forthcoming EU GDPR legislation, in the event of a breach organisations will be required to report certain types of data breach with 72 hours, so it will be particularly useful to know who had access to data that was leaked.
HANDD CTO Danny Maher summarises:
IAM is more than just a data security solution. It's also a tool that can provide huge savings in efficiency. The first step to deploying IAM is to understand what your business needs – one size does not fit all. Map out your organisation's problems and compare those to the solutions available, or get in touch with a specialist that can help.
HANDD Business Solutions works with leading Identity and Access Management vendors including HID, SSH and Centrify. Our team of data security experts provide IAM solutions globally, and our experience of working with over 45% of FTSE 100 companies makes us ideally placed to support the implementation of a new IAM initiative.
For more information, or to discuss your Identity Access Management project requirements, contact HANDD Business Solutions on 0845 6434063 or email sales@handd.co.uk.