Education Matters – By Chris Thacker
At times, when engaging with a potential client, the person leading the project may not fully understand what they are trying to accomplish. For example, he or she may be new to the "secure file transfer world" and may have had a data project dumped in their lap at the last minute. Perhaps a failed audit triggered a need, or perhaps it's the common issue that the in-house "home grown" SFTP system has become unwieldy and impossible to manage. This is where a good consultant can provide value and potentially help the client shape their requirements. A few years back when I asked the question, "Have you heard of managed file transfer, or MFT?" the answer was more often no, than yes. Even today, it's about 50/50 with yes/no on that question.
Before you can evaluate a managed file transfer product thoroughly, you have to understand what managed file transfer is and what it does. Wikipedia has a fairly good definition, "software or a service that manages the secure transfer of data from one computer to another through a network," and numerous vendor whitepapers and analyst reports are also available.
Like anything you are planning to buy, the purchase process often becomes an educational experience all of its own. By understanding what MFT is, and the benefits it can provide, you start to build a real business case along with detailed requirements matching your business needs. You realise there's more to think about than just securing the data, such as integrating with other existing systems, a key factor when looking at MFT products. How easy is it going to be to integrate and communicate with other systems?
After listening to a prospective client and understanding where they are coming from, I've always taken the approach to help educate MFT newbies before touting features and benefits of Globalscape's MFT products. As the old saying goes, knowledge is power. Even if you are working on a "small point project," what is often realised through education is that a point project can grow. This helps an educated buyer choose a product that can scale up as file transfer requirements expand. Buying the right tool upfront that can be expanded is many times easier than ripping an existing one out and replacing it.
Globalscape and HANDD share similar philosophies when it comes to helping buyers choose the right product, offering the trusted advisor approach. Even if you are a seasoned MFT expert, you'll want someone who will help you understand and guide you through what's available on the market. To learn more about the benefits of managed file transfer and how Globalscape and HANDD can help, register for our upcoming webinar here.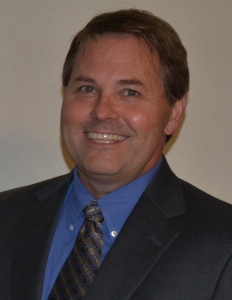 Chris Thacker is International Sales Manager with Globalscape Software and has been around managed file transfer for 10+ years.