Secure FTP – Securely Moving Your Data
As high-speed, high bandwidth connections have become more affordable, a growing number of businesses and organizations are replacing cumbersome file exchange and Electronic Data Interchange (EDI) processes with simple file transfers using FTP.
FTP is a ubiquitous, easy-to-use protocol, and very cost-effective way to move data around. But as FTP becomes embedded in important business processes, you may need to secure those transfers – transitioning from basic FTP to a secure FTP environment.
The terms secure file transfer, SFTP server and secure FTP are often used interchangeably to refer to a combination of server software and service. Although these terms are not strictly interchangeable, in this instance we will use the term Secure FTP to describe the secure method of moving your data.
Read on to find out more about our secure FTP solutions, or contact us now for more help.
Let's take a closer look at Secure FTP
The obvious first place to start is encrypting the data – both in transit and at rest in the FTP server.  For example, you could use:
HTTPS to encrypt data in transit
PGP or some other encryption for data stored in the server
If you have an FTP server that supports those protocols, does the use of these protocols mean you are using secure FTP?  Not yet.
If the file transfers include proprietary or regulated data, you'll have to add other controls.
You need to protect access to the secure FTP server – perhaps integrating it with existing Active Directory or LDAP authentication. In addition, you need to manage who is authorized to access different directories of the server.
Secure FTP processes today support many interactions between financial institutions, subject to audit and compliance reporting. If you're handling any regulated data, you'll need to log all access to and transfers of data.  In addition to encryption protocols, you need logging and reporting.
Where should the secure FTP server reside – inside your firewall, outside the firewall, or in the cloud?  If you want to keep the sensitive files on the FTP server within the firewall, how do you manage connections with the outside world securely?
To make secure FTP accessible, we offer a choice of delivery options for our solutions.
As well as on-site installation into your existing infrastructure, you can use our Hosted Secure FTP Service to eliminate capital expenditure and start using your solution immediately.
A secure FTP server handles important or sensitive data that's part of critical processes.  Your ultimate objective is to make sure that those processes run smoothly, securely and reliably.
For example, if secure FTP is supporting retail logistics and you receive an order from a major partner, you may want to decrypt it, load it into a database and send a notification to someone that the order has arrived.  An invoice might trigger a different set of processes and back-end integrations.  To support all of this, you need automation and integration capabilities built into the secure FTP server.
While HTTPS and PGP are enough to implement basic encryption for your own systems, you partners may be using other interfaces or applications and require different protocols.  Companies using secure FTP to interact with multiple partners often need to support SFTP, SSL/TLS and AS2.
Person-to-Person Secure FTP
For transferring data from one individual to another, many secure file transfer solutions allow you to launch secure transfers from within your familiar email client. It's easy for the end-user, without sacrificing data integrity or security.
Business-to-Business Secure FTP
Moving towards managed file transfer (MFT) solutions, secure FTP can automate and schedule transfers between businesses. These routine transfers are mission-critical, sensitive, and must occur successfully without fail.
Secure FTP Software
To help you make an informed decision about secure FTP software, we partner with the very best vendors. Our HANDD Certified vendors deliver industry-leading solutions for secure FTP as well as Managed File Transfer.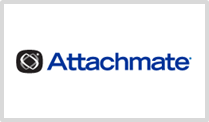 FileXpress
 delivers advanced software for Secure FTP and Managed File Transfer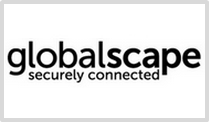 EFT Server and Mail Express deliver solutions for Secure FTP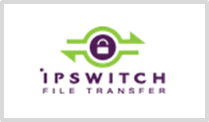 MOVEit DMZ and Central are optimized for secure FTP data transfers that meet complex compliance and security requirements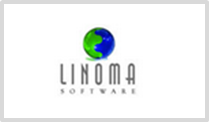 GoAnywhere is a managed file transfer (MFT) solution that allows organizations to secure and automate the exchange of data with their trading partners, customers, employees and internal systems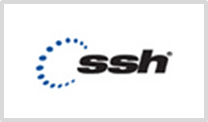 SSH Server and User Key Management suite offers a versatile enterprise platform for Automation of file transfers and business processes, and managed file transfer and security infrastructure
Why choose HANDD?
HANDD is widely known as 'the independent voice of file transfer and data security'. But what does independence really mean?
Although we partner with the leading providers of secure file transfer products, we remain focused on selecting the best solutions based on their merits. We do not have specific products to push – instead, we recommend the solution that works best for your enterprise.
Our independence is matched with our expertise. We are trusted by more than 400 customers throughout Europe, the Americas, the Middle East and Asia. We recommend, source, implement and support secure file transfer solutions for customers around the world. We can do the same for you.
Find out more about what we do to deliver a successful secure FTP project in this study.
---
Comparison Matrix
Managed File Transfer Vendors
 Download
30 Day Free Trial
Comparison Matrix
Adhoc File Transfer Vendors