Secure File Transfer – Protecting Your Data In Transit
Data in transit is data at risk. A secure file transfer solution protects your data as it sits on your file transfer server and as it is being transferred to its destination.
The terms secure file transfer, SFTP server and secure FTP are often used interchangeably to refer to a combination of server software and service. Although these terms are not strictly interchangeable, we use the term Secure File Transfer to refer to any method of securely moving your data.
Which of these solutions is right for you? What are the features that you should expect from secure file transfer? And how can you use secure file transfer practically within your business?
Read on to find out more about secure file transfer solutions, or contact us now for more help.
Let's take a closer look at Secure File Transfer
File transfer allows you to move files from one location to another, but this exposes your data to a number of security threats.
Secure file transfer enables you to send and receive encrypted data, irrespective of the software that your partners use.
Secure Managed File Transfer extends the functionality of a secure server with automation and scheduling.
As a result, you can transfer data on a regular schedule or as part of an event-driven workflow.
Each secure file transfer vendor offers different features for security, but most of them have certain features in common.
Most of us know that secure transfer uses secure protocols, including SFTP, FTPS, HTTPS and AS2 – but the best solutions go further.
Secure file transfers include data encryption, authentication, access control, and file integrity checks. You can be confident that your data is delivered intact, and without interception.
Of course, you can verify security for yourself with detailed monitoring, auditing and reporting.
Most enterprises need to meet the demands of compliance. The most common standards include PCI DSS, SOX, FIPS, Basel II, and ITAR.
With the right design, modules and implementation, any HANDD Certified Secure File Transfer solution can meet your compliance and auditing standards.
Whichever platforms you use within your enterprise, we can provide a suitable secure transfer solution.
Supported platforms include: Windows, Mac OS, Linux, IBM I, AIX, UNIX and Solaris.
To make secure file transfer accessible, we offer a choice of delivery options for our solutions.
As well as on-site installation into your existing infrastructure, you can use our Hosted Secure File Transfer Service to eliminate capital expenditure and start using your solution immediately.
Person-to-Person Secure File Transfer
For transferring data from one individual to another, many secure file transfer solutions allow you to launch secure transfers from within your familiar email client. It's easy for the end-user, without sacrificing data integrity or security.
London Borough of Enfield uses this method to send payroll information. It is secure, verifies that data has been received, and allows server-side data to be automatically deleted after an expiry period.
Royal Mail Group uses ad hoc file transfer to move sensitive data and message content in and out of their corporate network.
IG Index uses an ad hoc secure file transfer solution integrated with data loss prevention (DLP), securely moving data once it has been approved by their DLP system.
Business-to-Business Secure File Transfer
Moving towards managed file transfer (MFL) solutions, secure file transfer can automate and schedule transfers between businesses. These routine transfers are mission-critical, sensitive, and must occur successfully without fail.
Transport for London (TFL) used an automated secure file transfer solution to signal train departures and arrivals, sending data back to a central server for processing and monitoring.
Leeds County Council uses secure file transfer to manage and internal library for schools services.
Secure File Transfer Software
To help you make an informed decision about secure file transfer software, we partner with the very best vendors. Our HANDD Certified vendors deliver industry-leading solutions for secure file transfer as well as managed file transfers.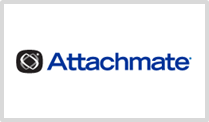 FileXpress
 delivers advanced software for Secure and Managed File Transfer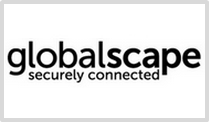 EFT Server and Mail Express deliver solutions for Secure File Transfer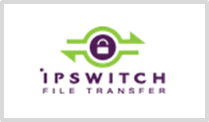 MOVEit DMZ and Central are optimized for data transfers that meet complex compliance and security requirements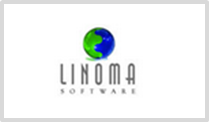 GoAnywhere is a managed file transfer (MFT) solution that allows organizations to secure and automate the exchange of data with their trading partners, customers, employees and internal systems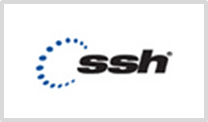 SSH Server and User Key Management suite offers a versatile enterprise platform for Automation of file transfers and business processes, and managed file transfer and security infrastructure
Why choose HANDD?
HANDD is widely known as 'the independent voice of file transfer and data security'. But what does independence really mean?
Although we partner with the leading providers of secure file transfer products, we remain focused on selecting the best solutions based on their merits. We do not have specific products to push – instead, we recommend the solution that works best for your enterprise.
Our independence is matched with our expertise. We are trusted by more than 400 customers throughout Europe, the Americas, the Middle East and Asia. We recommend, source, implement and support secure file transfer solutions for customers around the world. We can do the same for you.
Find out more about what we do to deliver a successful secure file transfer project in this study.
---
Comparison Matrix
Managed File Transfer Vendors
 Download
30 Day Free Trial
Comparison Matrix
Adhoc File Transfer Vendors