Varonis Data Transport Engine
The Challenge
Moving data around isn't easy. In fact, it can be downright nerve-wracking to move critical data under strict time constraints, with little or no downtime, while ensuring that data is accessible to the right people—and only the right people—when it gets to the destination. And what about electronic retention policies, defensible disposition of data, and storage tiering? These days, archiving and deleting data can be even harder than moving it. The Varonis Data Transport Engine solves a number of critical challenges.
The Varonis Solution
Part of the Varonis Data Governance Suite, the Varonis Data Transport Engine solves a number of these challenges. The Data Transport Engine saves time, money and resources by allowing administrators to configure one-time or ongoing tasks, perform incremental, intelligent migrations and maintain, configure and enhance permissions. The Data Transport Engine also allows users to migrate data between platforms and/or domains and eliminates the risks of migrations and deletions, also allowing users to instruct simulations of migrations before they are executed.
Key Features and Benefits
Copy data and metadata while adhering to maintenance windows and time constraints
Automatically synchronize source and destination data with incremental copying – even if the source data is still being used
Translate permissions across platforms and domains
Avoid introducing risk when consolidating distributed data stores into centralized, heavily used ones
Report on progress every step of the way
Configure complete end-to-end migration rules
Adhere to change management windows without fail
Schedule recurring migrations to automatically find and move certain types of data (e.g., sensitive data, stale data)
Perform active archiving safely and quickly
Copy active data to your destination while users continue to work
Automatically pick up where you left off
Reduce complexity and improve IT service
Enhance permissions based on DatAdvantage recommendations
Simulate changes to the hierarchy and ACLs, measure their impact on historical usage, and adjust before committing
Avoid manually translating, verifying, and repairing permissions during and after migrations
Migrate data between different platforms (e.g., Windows to SharePoint)
Migrate data between servers in different domains
Map permissions from one platform to another
Maintain availability and integrity during a server upgrade, platform change, merger, acquisition, or divestiture with intelligent, incremental copies of live data
Maintain confidentiality during consolidations by automatically eliminating excessive permissions during the move
Use automation to adhere to your disposition policies
View the simulated outcome of migration rules
View and edit simulation results in a sandbox to make your migration flawless
Reduce potential downtime and unintended exposure to sensitive data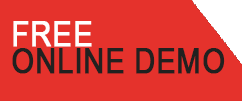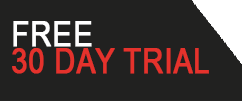 Resources: