TITUS Message Classification
Have you ever sent an email to the wrong person?
TITUS Message Classification is a security and governance solution that enables organizations to ensure consistent and proper handling of their email.
With a wide range of customizable functionality, this solution can:
Assist users to easily classify every email before its sent
Warn users of potential data breaches
Scan message content for PII and other sensitive information
The user's classification selection is stored with the email as persistent metadata, which organizations can use to increase the accuracy and effectiveness of DLP, archiving, and perimeter security solutions.
Key Features & Benefits
Enable users to identify their information
Allow users to classify email
Assist users to properly capture the sensitivity of their information
Automatically apply visual markings which highlight the sensitivity
Prevent data loss
Raise user awareness for proper information handling
Enhance DLP and other downstream solutions with TITUS metadata
Meet compliance requirements
Comply with government protective marking standards
Meet regulatory requirements for data protection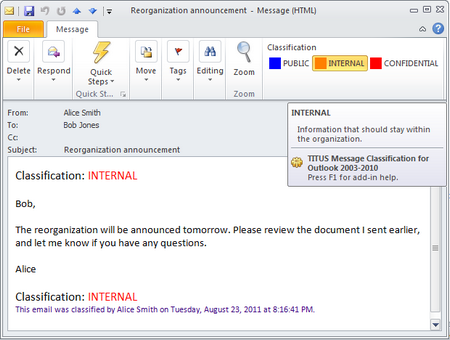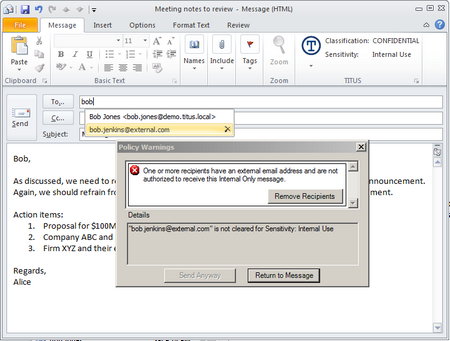 TITUS also provides tools for classification of Microsoft Office documents and other files. Read more about TITUS Classification for Microsoft Office and TITUS Classification for Desktop to learn how these products interoperate with Message Classification to prevent costly data leakage.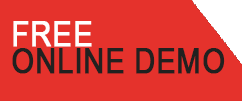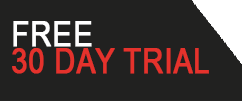 Resources: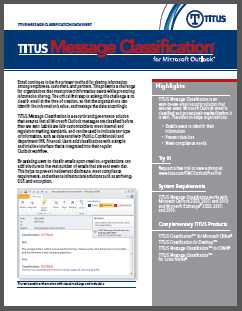 TITUS Message Classification Data Sheet