TITUS Classification for Desktop
Fast and Intuitive Data Classification for Any Windows Desktop
Increasingly, enterprises are becoming aware of how useful effective data classification can be. By classifying the files that move around your infrastructure, you can clearly identify your most sensitive data and keep it securely within your organisation.
But data classification can be a time-consuming process from the perspective of an administrator. So who better to classify data than users themselves?
TITUS Classification for Desktop – Data Classification in a Click
TITUS Classification for Desktop allows any user to classify any file within a Windows environment.
From PDF files to JPEG, CAD and MP3 formats, users can simply right click on any file within Windows Explorer to show a context-sensitive menu with a range of data classification options.
It's that easy. Classification through metadata and improved data loss prevention (DLP) is just a right click away.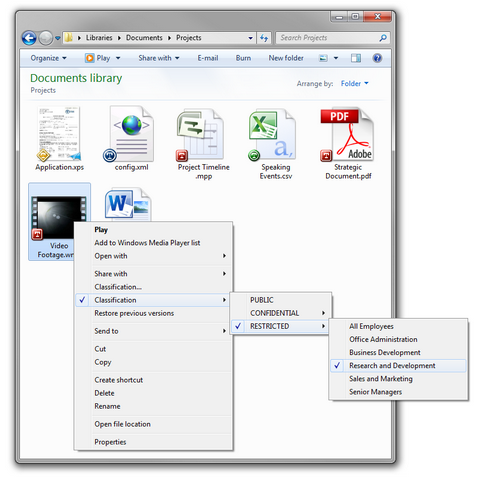 Find out more about the powerful features of TITUS Classification for Desktop. Read our free Data Sheet or contact us for a free WebEx demo.
Key Features and Benefits
Let your end-users drive your data classification. With TITUS Classification for Desktop, users can classify any file, regardless of type. With this new classification metadata, you can make your DLP processes more robust than ever.
Your users need to be regularly reminded about sensitive and confidential data. TITUS Classification for Desktop can assign classification items to files, guaranteeing that every user understands the nature of the contents. This also helps to ensure full accountability if data is incorrectly handled.
Implement a clear and effective classification policy across your entire organisation. TITUS Classification for Desktop doesn't just classify data, but – as a result – it helps you to comply with ITAR, EAR and ISO 27001 requirements, as well as SEC regulations and your internal policies.
TITUS Classification for Desktop is interoperable with other TITUS solutions, including TITUS Message Classification, TITUS Classification for Microsoft Office, and TITUS Solutions for Microsoft SharePoint.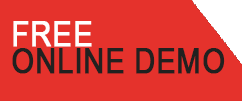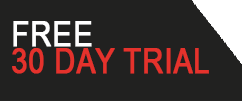 Resources: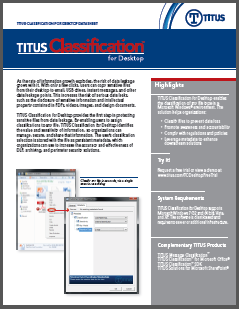 Data Sheet: TITUS Classification for Desktop