Universal SSH Key Manager
Centralise Your SSH Management
Whatever SSH solution you use in your enterprise, a central way of managing SSH keys can save you time and money. No need to undertake the complex and time-consuming work on managing your environments – just rely on convenient and easy to access information to monitor your SSH servers.
But what about if you use multiple SSH solutions?
Universal SSH Key Manager – Your SSH Management In One Place
Compatible with Tectia SSH, OpenSSH or a combination of the two, Universal Key Manager brings all of your key management together.
As a result, you can reduce your risk of unauthorized access, improve your compliance, and recover direct financial savings as a result of reduces IT overhead.
Discovery, Management & Reporting
Universal SSH Key Manager is the only SSH key management solution that goes beyond just discovery. SSH Universal Key Manager is designed to deliver effective secure shell key management involves three core capabilities:
Discovery: The ability to see into your environment, understand your trust relationships and identify risks are the fundamental first steps in the  key management process – but don't stop there.
Management: The ability to act on the information you have discovered by creating, deploying, removing and rotating keys through a centralized solution is critical. In addition, you need the capability to restrict how a key is set up, who can use it and where it can be used. These key management capabilities truly drive the value of your key management implementation by reducing costs, ensuring compliance and improving your security posture.
Monitoring & Reporting: Managing secure shell keys is a big data challenge. In order to be effective you will need complete reporting on your environment. To make monitoring & reporting truly impactful, a deep audit trail of all actions taken, a centralized dashboard and integration into your information security architecture (SIEM) are necessary.
Also available from SSH is the SSH Key Discovery Service and the free SSH Risk Assessor tool.
Find out more about the Universal SSH Key Manager in our Data Sheet, or contact us now for a free WebEx demo.
Key Features and Benefits
A new addition to the Universal Key Manager solution portfolio, discover your SSH Keys and assert control over your encrypted networks with the SSH Key Discovery Service.
Get an accessible, centralized view of your SSH environment. Universal SSH Key Manager collects and indexes host, user and key information for detailed auditing and monitoring.
Why waste time on the repetitive processing of SSH keys? Universal SSH Key Manager empowers administrators with powerful automation for creating, distributing and removing keys.
Find out which users and accounts are already in your SSH environment. Universal SSH Key Manager saves you time by automatically detecting existing trust relationships.
Universal SSH Key Manager makes it easy to search and explore SSH environments in detail, but sometimes you need immediate notification of given actions. If keys are too small, access is unusual, or keys are configured or removed, Universal SSH Key Manager will alert you instantly, giving you the chance to take action.
Be clear about who can and cannot access your SSH environment. Universal SSH Key Manager includes key blacklisting, as well as support for your key restrictions including permitted commands and permitted connection locations.
For compliance and reporting, Universal SSH Key Manager allows you to export your management data into clear and easy to read formats.
Make Universal SSH Key Manager part of your overall solution. With a fully featured API, you can integrate the Key Manager into your existing ICT ticketing, change management and approval processes.
Inventors of the SSH Protocol
As the inventors of the SSH protocol, SSH Communications Security is focused on helping organizations of all types and sizes to secure the path to their information assets. The Universal SSH Key Manager delivers a fully interoperable and easily scalable solution that allows both Tectia and OpenSSH customers to save time and money by eliminating the complex, manual work required to manage enterprise environments, reducing the risk of unauthorized access from both internal and external actors and improving visibility and compliance.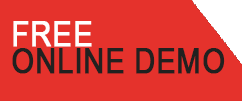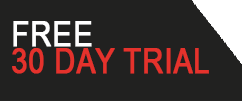 Resources: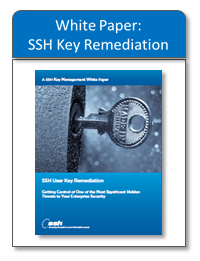 Universal SSH Key Manager Data Sheet