Tectia SSH Server
Secure and Reliable SSH Server Software
The SSH protocol remains an efficient and effective way to secure your mission-critical and sensitive data against interception and theft. An SSH Server provides robust encryption for file transfers to keep your data safe.
And who better to provide your SSH server software than the people that invented SSH?
Tectia SSH Server – A Server with Enterprise-Class Security
From SSH, Tectia SSH Server is a powerful and robust solution for securing your system administration, file transfers, and application connectivity.
The server software protects your data with FIPS 140-2 Certified encryption and flexible authentication that helps the right people to prove their identities and access data with ease.
Get your SSH server from the people that invented the protocol. Find out more in our free Tectia Data Sheet, or contact us for a free WebEx demo.
Key Features and Benefits
Secure your data-in-transit without modifying your existing applications or infrastructure. Tectia SSH Server uses transparent TCP tunnelling for a solution that invisibly secures and tunnels application connections.
Configure your server without the command line. Tectia SSH Server includes an intuitive interface that you can use to work with secure terminal access, file transfers, application tunnelling, authentication, encryption and access settings.
Choose a world-class SSH server that can grow with your enterprise. Tectia SSH Server is designed to scale, with strong FIPS 149-2 Certified encryption and the option to add file transfer auditing and management with Tectia SSH Manager (sold separately).
Don't leave your command line access unsecured. Tectia SSH Server replaces your FTP, Telnet and Rlogin systems with secure command-line tools for remote login and terminal access, command execution and file transfer.
Tectia SSH Server is designed to work effortlessly with your existing enterprise infrastructure, with full X.509 PKI support, RSA SecurID, Kerberos and Windows Domain authentication. Whatever you already have in place, Tectia SSH Server is an excellent addition.
Why run multiple solutions to meet the demands of different platforms? Tectia SSH Server is compatible with Unix, Linux, Windows, IBM z/OS and Linux on IBM system z. It's a single solution that is ready for all of the platforms you use.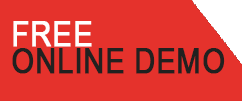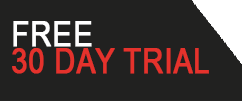 Resources: