Tectia SSH Client
Tectia SSH client is the ideal companion to Tectia SSH Server, and can be used with other servers as well.
Tectia SSH Client is an enterprise-class solution for securing system administration, file transfer and application connectivity in heterogeneous enterprise networks. Tectia SSH Client provides strong, FIPS 140-2 certified encryption and flexible authentication to address the critical security requirements of large organizations.
Key Features and Benefits
SSH Client is the client side (can be viewed as user side) of the SSH connection. The client can connect to various SSH servers to complete required actions.
Supported as a graphical or terminal style application, it offers a complete "toolkit" for SSH and User authentication requirements.
Can be configured to offer the SSH server(s) various methods of authentication, including password and public key (automated) authentication.
Configurable via single "ssh-broker-config.xml" file, or user specific configurations if required.
Problems with SSH Clients – Tectia and Open SSH
One of the growing concerns with SSH Client software is the management of key pairs across an enterprise.
Enterprises most critical data and applications are often transported and housed on SSH and OpenSSH servers. Those enterprises using public key authentication to manage access to those servers are faced with a significant challenge today in terms of knowing who and what may access those servers. This is not only a major security and compliance risk, however it is also a cost issue, whereas many organizations manage this function manually with little or no oversight.
The SSH User Key Management solution has been designed and scripted by SSH Communications and Tatu Ylonen, the inventor of the SSH protocol. The architecture, functionality and design has emerged through direct and extensive consultation with existing SSH enterprise customers with a view to being scalable enough to resolve the compliance and security requirements of the most challenging environments. The User Key Management solution is an extension of the existing SSH Manager that has been deployed since 2006 and is a key component in a large number of financial and enterprise customers.
HANDD Business Solutions are the Global Centre for Excellence for SSH.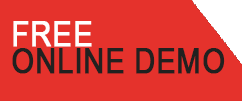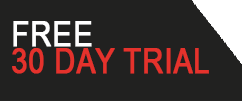 Resources: