Globalscape WAFS
Share Your Data to Encourage Collaboration
The liberating thing about data is that it can be in many different places at once. As enterprises go global, the files that they need to access or work with can be just a click away. But traditional file replication is not the near-instant solution that fast moving businesses need to succeed.
Globalscape WAFS – Your Data, Everywhere, Fast
Globalscape WAFS (Wide Area File Services) takes your mission-critical data and puts it in multiple locations around the world.
Using the latest file replication technology, WAFS provides secure, near real-time data access to multiple remote users. As files are modified, this intelligent system uses byte-level differencing technology to keep every instance of a file up-to-date and ready to use.
Learn how Globalscape WAFS keeps your data secure, current and everywhere you need it to be. Download our free WAFS Data Sheet or contact us for a free WebEx demonstration.
Key Features and Benefits
Sometimes, data needs to be accessible by multiple remote offices, as well as external clients and partners. Globalscape WAFS makes internal and external sharing quick and easy, without restricting you to one domain. WAFS even supports Unicode characters for international deployment.
One of the most impressive things about Globalscape WAFS is that it gets out of the way, leaving you to focus your attention on your data and your enterprise. Use the new and improved FastMerge utility for initial deployment, and then configure and maintain your data sharing with a convenient graphical user interface (GUI).
Traditional replication can make it difficult to send large data sets. WAFS handles them with ease, and can even support AutoCAD Revit worksharing over a WAN.
If your data is stored on a network, what happens when your users go offline? Globalscape WAFS has you covered, with offline condition options and automatic syncing when a connection is re-established.
Globalscape WAFS makes it possible for multiple remote users to access your data, regardless of geographical location. But that doesn't mean that your data is less secure. WAFS can tunnel through HTTP/S alongside your existing firewall configuration, and lock files in real-time to prevent accidental deletion or alterations.
When users have finished editing files, Globalscape WAFS offers a convenient 'Save-to-Central' command. Changes are published back to your central server in seconds, and rolled out across the network to keep every user up-to-date.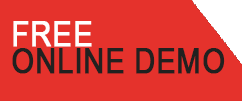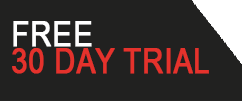 Resources: