The Problem with Cloud Security
In reaction to the recent Accellion security breach and coupled with the ongoing concerns surrounding cloud security in general, we have listed 5 reasons your organisation should eradicate risky cloud storage & transfer solutions and implement a secure managed file transfer solution instead.
You can view our secure Accellion alternatives here. This month we will also be running a live webinar demonstrating the secure Enterprise alternatives to cloud solution provider Dropbox.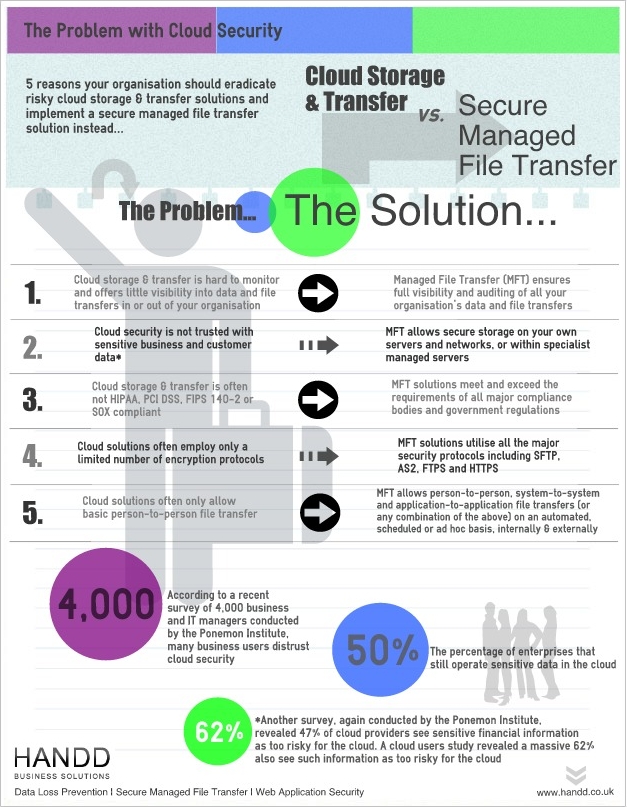 Embed The Problem with Cloud Security on Your Site: Copy and Paste the Code Below