Disseminating information is an essential part of day to day business operations but the data security issues which surround information transfer can present multiple problems for many businesses. That's where an FTP client can prove extremely beneficial. Ipswitch are a leading provider of file transfer solutions and work in partnership with HANDD to deliver their innovative WS_FTP system which streamlines the processes surrounding file transfer saving both time and resources while facilitating and opening up clear and effective communication channels. 
Applying the most stringent regulations surrounding encryption, WS_FTP offers unique customisation tailored to your business requirements and is one of the leading FTP clients in the industry, being one of the safest and most effective ways in which to disseminate sensitive information. In addition, there are multiple features within the WS_FTP system which operate collaboratively to deliver a first class solution.
Security – Offering some of the best security in the industry, the solution safeguards sensitive data both before, during and after the transfer, guaranteeing system users delivery. What's more, the system also uses 256-bit AES encryption capabilities along with in built encryption for local files and high level cryptography offering an added layer of security.
Usability – The solution is extremely easy to use and manage, with customisable functions, drag and drop abilities and multiple resource saving features, this FTP client is incredibly simple to operate. What's more, it can be easily integrated into your web browser with FTP URLs displayed in the address bar sent directly from the FTP client facility.
Automatic Features – Determine specific dates and times to schedule a particular transfer and also define activities before distribution including deletion of files, moving information or renaming original files. In addition to the above this innovative ftp solution also enables you to establish a comprehensive archive to store essential folders, set up regular transfers and initiate synchronisation tasks across multiple devices, drives and servers
With some of the best encryption, security and usability features in the industry, the Ipswitch FTP client is one of the most effective ways in which to streamline repetitive tasks, disseminate information seamlessly and mitigate the risk of data loss.
To help you make an informed decision about secure FTP software, we partner with the very best vendors. Our HANDD Certified vendors deliver industry-leading solutions for secure FTP as well as Managed File Transfer.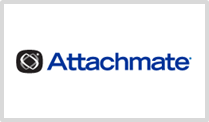 FileXpress delivers advanced software for Secure FTP and Managed File Transfer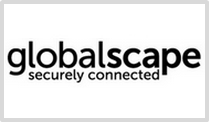 EFT Server and Mail Express deliver solutions for Secure FTP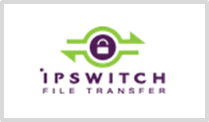 MOVEit DMZ and Central are optimized for secure FTP data transfers that meet complex compliance and security requirements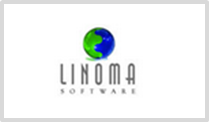 GoAnywhere is a managed file transfer (MFT) solution that allows organizations to secure and automate the exchange of data with their trading partners, customers, employees and internal systems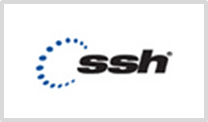 SSH Server and User Key Management suite offers a versatile enterprise platform for Automation of file transfers and business processes, and managed file transfer and security infrastructure