From Immediate Results To Long Term Goals
We're excited to announce our first Verdasys webinar, "Planning An Effective DLP Strategy", to be co-hosted by HANDD Business Solutions and Verdasys on Tuesday, April 9th 2013.
NOW AVAILABLE TO VIEW ON DEMAND →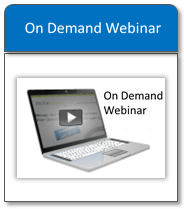 DLP, and especially in its recent evolution to DLP 3.0, defines data protection in terms of the combined risks and threats that companies must be able to define, measure, and mitigate in order to protect their most critical data.  This broad approach requires a toolset that can adapt to the specific needs of each individual company while offering equal measures of preventative and protective controls.  We have seen this balanced approach be the critical factor in delivering successful data protection projects in the hundreds of companies that we have worked with.
In this webinar, you will learn:
Some of the immediate results and ROI that companies can expect to achieve with Digital Guardian to help gain full data visibility and Risk Analysis
How Digital Guardian can be used as a very effective education tool to avoid costly and ineffective traditional security training
How Digital Guardian can mitigate complex malicious attempt to exfiltrate data
Effective strategies for building a balanced data loss program that continually produces real quantifiable results for your company
About HANDD Business Solutions and Verdasys
HANDD Business Solutions are the Verdasys reseller and integrator for UK, Singapore and Malaysia.
Verdasys  totally protects and manages the flow of data essential to the operation of businesses on a global basis. By focusing on protecting data at the "Point of Use", verdasys Digital Guardian solutions are uniquely capable of preventing information leakage, or loss, across the global enterprise, including its extended partner/supply chain.
Verdasys solutions deliver centralised monitoring, audit and control over the use of data where it is most at risk, providing total information security.
Digital Guardian customers include leaders in banking, financial services, insurance, health care, entertainment, manufacturing, software and other industries around the world.