Announcing the Next Live Webinar in our Globalscape Data Security Series
Continuing the online e-seminar data security drive, HANDD and Globalscape are excited to announce the next live webinar of the series, this time looking at file transfer Governance, Risk and Compliance.

Governance, Risk and Compliance: Do Your Data Transfers, Policies & Practices Meet Your Regulatory Obligations?
NOW AVAILABLE TO VIEW ON DEMAND. WATCH NOW →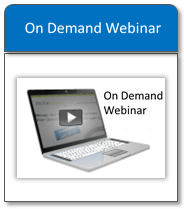 It doesn't matter which industry you are in, or how small your business is – you must comply with regulatory directives concerning data.
Various directives are used to keep data about your business, your customers and your partners safe – think PCI-DSS, FIPS 140-2, HIPAA, SOX, the UK Data Protection Act and regulation enforced by the Information Commissioner's Office. These standards can be hard to meet, and even once you have achieved compliance through your data security and internal policies, regulations change and evolve.
The simple fact is the way that you transfer data in and out of your business must be compliant. Globalscape's industry leading Managed File Transfer solution helps you to achieve file transfer compliance whilst meeting your governance, risk and security objectives both now, and as regulations change.
In this webinar you will learn:
About the risks of data in motion and how to mitigate these risks
How to reduce exposure in the DMZ
What Managed File Transfer is, and how a Globalscape MFT solution can solve issues surrounding Governance, Risk, Security and Compliance with features such as Centralised Management, Encryption, Auditing, Logging, Visibility, Automation, Integration, High Availability and more
How Globalscape EFT Server allows administrators to perform quick and easy Compliance Reports
Customer Case Study: How one enterprise uses Globalscape EFT Server and Mail Express Person-2-Person File Transfer to protect their data and ensure compliance
Previous Webinars From The Series Now Available On-Demand
On Demand Webinar: The Secure Dropbox Alternative from Globalscape – View Now →
On Demand Webinar: Flexible Secure File Sharing from Globalscape – View Now →
On Demand Webinar: Business Intelligence Dashboards for File Transfer – View Now →