Guest blog from Globalscape's Chris Thacker, looking at the issues surrounding File Transfer Visibility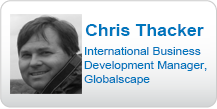 Over the years working with clients and holding user group meetings I had heard all too often "we need better logging, more information, and more visibility. Globalscape introduced the EFT SQL auditing and reporting capability (ARM) some years ago.
This was a great improvement over standard log files because it significantly extended the amount of captured transaction information flowing through the Enhanced File Transfer system. And since ARM logged the information to SQL or Oracle, other viewer's and reporting tools could be used to look at the transaction information. The EFT status pane found in the admin interface has continued to evolve and provides a detailed view for Admins. But there was still a gap when it came to overall visibility.
Business Intelligence Dashboard
Then came the advent of the EFT Business Activity Monitor (BAM). BAM was the brainchild of Accolm, a B2B-  MFT and Security consultancy firm based in Stockholm.  Having worked as an EFT consultant for some of the world's leading companies, Accolm saw the need for more visibility into file movements passing through the EFT system.
BAM saves a lot of time in many ways, and remember the old adage time = money.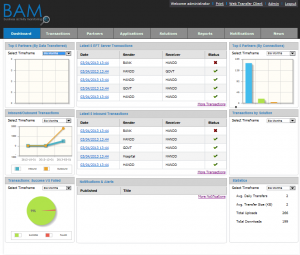 Simply put BAM helps to answer "where's my file questions".  BAM  lets both admins and others in an organization see what's going on. Business people have a view of file transfers that are part of their responsibility. The BAM dashboards are accessible through a browser. People are looking at a near real time, easy to read; view of where files are in the transfer process. Are they in the network?  Have they arrived on the EFT server? If so and the workflow was to now send to another internal system did that transfer happen? These kind of questions are easy to answer with BAM.
As an analogy using BAM is sort of like DHL or UPS package tracking. When you order a package from Amazon or some online store you might log into a portal occasionally to see where your shipment is. BAM lets business units watch the files that are part of their workflow. If a business person doesn't see a file they are expecting by a certain time, or finds a file stuck in the workflow, then they can flag this situation per the appropriate escalation process. So BAM helps with Service Level Agreement situations too.
After all, a file is just a capsule or transportation method for information that often times is critical to the business and keeps the commerce flowing.
BAM continues to evolve as we get customer feedback. Customer feedback is what is driving the further development, and after all that's how it should be.
On Demand Webinar: Business Intelligence Dashboards for File Transfer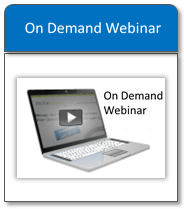 Globalscape Business Activity Monitor provides business and technical dashboards that allow business and IT users to view and react to all data exchanges and monitored data processes. View the on demand webinar now to learn more →