HANDD Business Solutions are proud to announce Boldon James as a new business partner. Boldon James are a leading provider in data classification systems, specialising in the provision of solutions to help businesses of all sizes safeguard their data and manage sensitive information while maintaining strict compliance with pertinent legislation and regulations. Boldon James provide customers with multiple products which fall into three core categories;  email classification, document and file classification and mobile classification. 
About Boldon James
For almost 30 years, Boldon James has been a leader in data classification and secure messaging solutions, helping organisations of all sizes manage sensitive information securely and in compliance with legislation and standards, in some of the most demanding messaging environments in the world.
Our Classifier product range extends the capabilities of Microsoft products and other solutions to allow users to apply relevant visual & metadata labels (protective markings) to messages and documents in order to enforce information assurance policies, raise user awareness of security policies and orchestrate multiple security technologies.
If you would like to read more about Boldon James view their about us page, or if you would like to learn more about their products and classification solutions visit the Boldon James overview page.
Email Classification
This innovative solution equips businesses with the capacity to label email message to provide clear and concise marking to identify level of security. The email classification software can also be easily integrated into Microsoft Outlook and Lotus Notes, eliminating the requirement for a third party solution. Emails are often the main source in which data is lost, usually through emails being sent to the wrong recipient or a message being intercepted during transition to the intended person. Boldon James Email Classifier solution places great emphasis on assigning labels to email messages and incorporating these into the metadata of the message. The main purposes of assigning such labels is to increase awareness amongst employees of the information they are using and accessing and the labels also initiate the use of other security technologies such as encryption.
Document and File Classification
The products under document and file classification enable organisations to accurately assign metadata and protective marking to all documents, folders and files stored within a particular network. The solutions also integrate with Microsoft Office, Microsoft SharePoint, CAD applications and Windows Explorer. The Boldon James Office Classifier product enables organisations to manage the use of documents and automatically launch specific technologies including rights management or other security technologies such as encryption.
Mobile Classification
As businesses often rely upon the use of mobile devices to facilitate communication channels, products within this category enable classification to be applied to mobile email devices including handheld mobile phones and tablets.  The Boldon James Mobile Filter enables business owners and data managers to strictly control which messages can be sent and received on mobile devices. This is achieved primarily through the implementation of filtering software which is based around security labelling and mitigates the risk of sensitive information from being intercepted or lost.
HANDD and Boldon James
Download Boldon James latest whitepaper – User Driven Classification. How can user-driven classification protect your data. If you would like to read more, please download the whitepaper.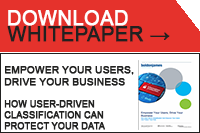 Boldon James are hosting a live webinar on Thursday 6th March – Making the switch from GPMS to GSC.
If this sounds of interest to you and you would like to know more, please sign up for the webinar here.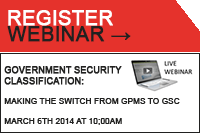 If you would like to know any more about Boldon James and any of their solutions, then please book a free online demo or a 14 day trial where one of our technical experts will be happy to answer any questions you may have.
Alternatively you can contact HANDD directly by (tel) +44 (0)845 643 4063 or via (email) info@handd.co.uk