HANDD Business Solutions are the Linoma GoAnywhere Distribution Partner
Linoma GoAnywhere™ is a managed file transfer (MFT) solution that allows organizations to secure and automate the exchange of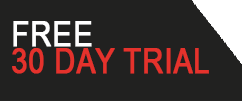 data with their trading partners, customers, employees and internal systems. The GoAnywhere solution is comprised of the GoAnywhere Director™, GoAnywhere Services™ and GoAnywhere Gateway™ products.
How to become a reseller for Linoma GoAnywhere
Send us an email to info@handd.co.uk or contact us.
We will help you win business
HANDD Business Solutions are experts in File Transfer and are not a 'normal' distribution partner.  If you are a reseller working with Linoma, or considering a secure managed file transfer project for one of your customers, we can provide you with a full range of services and software support from any stage of the sales engagement or project, including:
Project Services
Consultancy and Design
Project Scoping
Implementation Services
Support
Healthchecks and upgrades
Sales Engagement Services
Customer Engagement and qualification
Attendance at customer meetings
Webex and Webinars
Technical scoping
Evaluations and Proof of Concepts
Expert knowledge across the file transfer market
Deal registration
Software and project pricing
Marketing Services
Lead generation
Campaign Management
Sales and Marketing Collateral
Newsletter Management
Email campaign Management
Web copy creation
Benefits of Becoming a Linoma Software Business Partner
Choosing the right business partner is a crucial decision that could impact your financial future. Selecting a software vendor that is dependable, well established and highly reputable is extremely important. We have worked with Linoma software for a long time and they have all of those qualities and more. SOme of the benefits of partnering with Linoma Software are:
Promoting proven products that will assist in building strong client relationships
Generous margins available for both lead referrals and closed sales
Products sell themselves with their ease of use and many features
Promoting products that most if not all of your clients can benefit from
Linoma GoAnywhere Distribution
HANDD distribute Linoma GoAnywhere across multiple regions and once you contact us, we will put you in touch with a knowledgeable local representative who will make working with ourselves and Linoma GoAnywhere effortless.