HANDD Business Solutions are the Attachmate Distribution Partner for the United Kingdom
Secure and managed file transfer have seen significant market increase over the last few years due to the inherent weaknesses of FTP,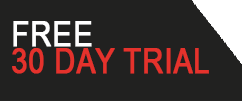 including an inability to provide data encryption, advanced authentication, reporting and detailed auditing. In contrast, managed file transfer offers comprehensive control and visibility of data as it flows around organizations and between them and their stakeholders. Operational efficacy, data protection standards and governance all require data security more than ever in order to divert file leakage disaster.
A recent survey by Attachmate revealed that numerous companies still use FTP or other legacy data transfer systems, even though 53 percent of those surveyed realize that these methods do not meet their current security standards. Thus, it comes as no surprise that data security is viewed as an organization's greatest challenge.
With Attachmate FileXpress and Reflection for Secure IT, you can meet your modern file transfer challenges head on.
How to become a reseller for Attachmate's FileXpress and Reflection for Secure IT
Send us an email to info@handd.co.uk or contact us.
We will help you win business
HANDD Business Solutions are experts in File Transfer and are not a 'normal' distribution partner.  If you are a reseller working with Attachmate, or considering a secure managed file transfer project for one of your customers, we can provide you with a full range of services and software support from any stage of the sales engagement or project, including:
Project Services
Consultancy and Design
Project Scoping
Implementation Services
Support
Healthchecks and upgrades
Sales Engagement Services
Customer Engagement and qualification
Attendance at customer meetings
Webex and Webinars
Technical scoping
Evaluations and Proof of Concepts
Expert knowledge across the file transfer market
Deal registration
Software and project pricing
Marketing Services
Lead generation
Campaign Management
Sales and Marketing Collateral
Newsletter Management
Email campaign Management
Web copy creation
Benefits of Becoming an Attachmate Business Partner
Attachmate works closely with key Resellers, and other logistical experts to effectively deliver Attachmate software to customers. By offering a strong channel program, we feel we are able to successfully service end user customer needs as well as support mutually beneficial selling relationships with our channel partners.
Attachmate and HANDD will work closely with your company to deliver a wide variety of enterprise-class products and solutions.
Attachmate Distribution UK
"We see this appointment as a strategic step, widening our access to the U.K. market where there is very attractive growth potential," said Camille Morgan, Attachmate channel manager. "HANDD File Transfer offers enormous experience and credibility, and has a strong foot-hold in the market. We are looking forward to working with HANDD and being part of its growth in the coming years."